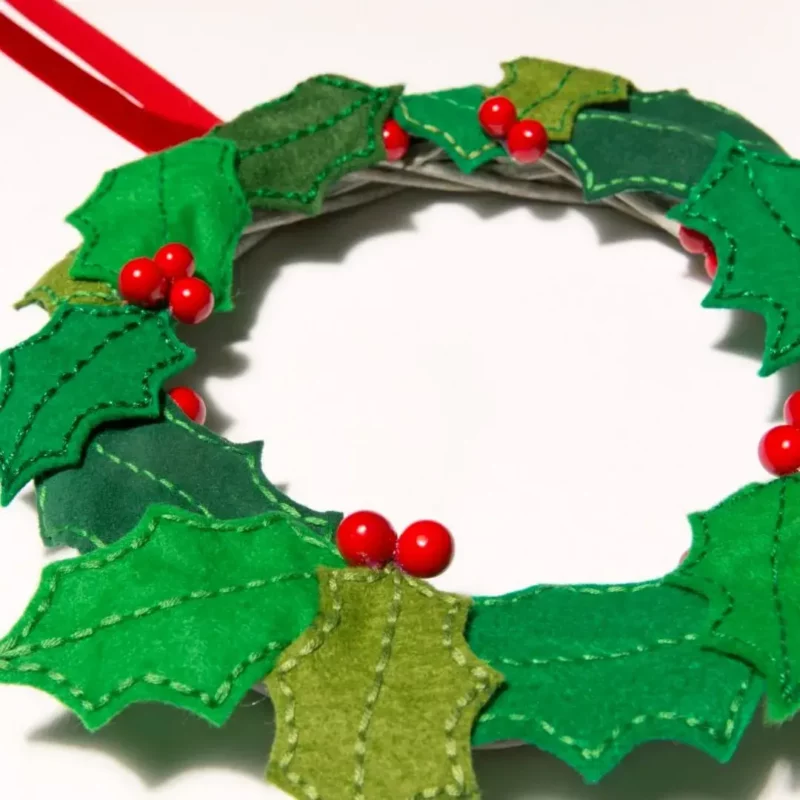 Hey crafters, it's time for another crafternoon! Make a different kind of wreath this year with this festive pattern. Using a selection of DMC threads, vibrant green felt, and some easy-to-find craft supplies, you'll learn how to create this merry holly wreath to hang on your door. Join us, and dare your mind to create!
Things you'll need:
DMC 117 threads (4 skeins – #699, 1 skein – #701, 1 skein – #3347)

Felt (Green – pale, bright, dark)

Hoop (20cm)

Ribbon (Red, 30cm)

Large beads (Red, 15pcs)

Glue gun

Scissors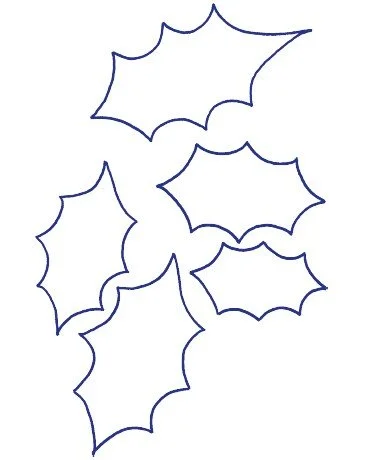 STEP 1: Place the holly leaf templates onto the felt and draw around with a pen, cut the leaf shapes out.
STEP 2: Repeat step 1 with all the colours of felt until you have approximately 15 leaves (enough to fit around the length hoop with some overlap).
STEP 3: Using a contrasting colour thread to the felt, back stitch around the edge and along the centre of each leaf using all six strands of the mouline.
STEP 4: Tie the ribbon around the hoop, knotting a bow at the top leaving enough length for the wreath to hang.
STEP 5: Place the leaves and beads onto the hoop in any colour or shape order until you are happy with the placement.
STEP 6: Using the glue gun stick the leaves and beads onto the hoop, keep in mind that where you have tied the ribbon will be the top of the wreath.